Microsoft tie-up turbo-charged with "cloud acceleration" collaboration.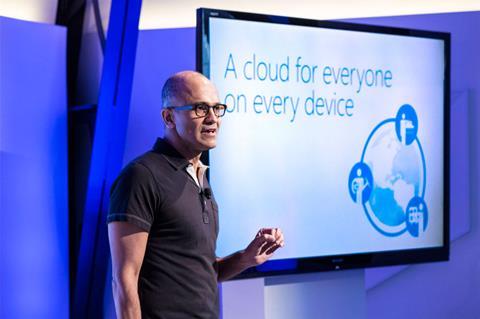 T-Systems (T-Sys) partnered with Microsoft to expand its public cloud service portfolio across nine countries in central and eastern Europe (CEE). Targeted at small- and medium-size enterprises, plus large corporations, the collaboration was dubbed a "joint cloud acceleration initiative".
In a bid to help the region's enterprises with digital transformation, T-Sys said it will deploy "highly standardised" managed services to support the Microsoft Azure public cloud platform. T-Sys is also complementing the Microsoft platform, comprising Dynamics 365, Office 365, and other applications, with its own security packages. Microsoft-certified experts from T-Sys will apparently be at hand to assess enterprise requirements for managed public cloud services using Azure.
The cloud acceleration initiative covers Croatia, the Czech Republic, Greece, Hungary, Montenegro, North Macedonia, Poland, Romania, and Slovakia.
More T-Sys cosying up to Microsoft
A month before what appeared to be a Group-level announcement on closer T-Sys ties with Microsoft in CEE, T-Sys declared a broader agreement to resell managed cloud services for Azure. There appeared to be some overlap with the subsequent CEE cloud-acceleration initiative, in the sense that T-Sys positions itself in the role of making it easier for enterprise customers to tap into the suite of Azure cloud-based services.
T-Sys said it will handle all the "complex and critical cloud operations", including configuration of usage rights. It is targeting the Microsoft cloud portfolio at both existing Azure customers and potential newcomers to the platform.
Deeper and deeper
DT flagged T-Sys' collaboration with Microsoft in CEE as the "next step" in its latest strategic partnership with the software giant, announced in April 2018 (Deutsche Telekomwatch, #72). To mark the new partnership at that time, T-Sys launched an Internet of Things solution, dubbed Cloud of Things – built on Azure, which uses Open Telekom Cloud, DT's public cloud infrastructure built in close collaboration with Huawei Technologies (Deutsche Telekomwatch, #46, #51, and passim).