Joint move into gambling echoes previous German effort by DT.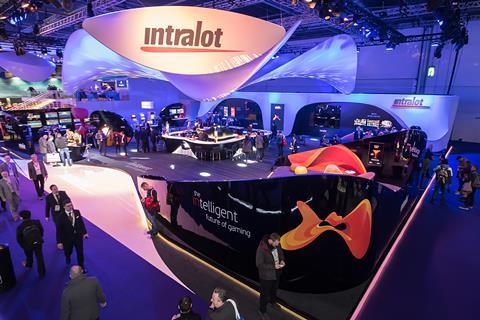 OTE Group progressed ambitions to enter the digital gambling market through the creation of a "new entity" with Greece‑based betting systems operator Intralot.
The operator disclosed intent to make a play in the "area of online betting services" via a majority-controlled venture with Intralot — although the plan is dependent on regulatory approval, and seemingly tied in with pending parliamentary confirmation of broader changes to the legislative framework covering gambling in Greece. Through the venture, OTE and Intralot plan to make a "joint bid for a licence of online betting in Greece".
The move was outlined in a statement by OTE to investors, coming in response to earlier media speculation that it was set to acquire Intralot. It confirmed it had "no intention, discussion, or decision in this direction". No further details were revealed, and it is not clear when OTE sees the venture being firmed up.
Intralot — full name Integrated Lottery Systems & Services — was spun out from Greek conglomerate Intracom Holdings in the 1990s, as an infrastructure provider for the country's National Lottery. Now listed on the Athens Stock Exchange, it has grown to cover technology, support, and management services for game and sports betting providers (including lotteries), as well as having equity in various licensed betting operations itself. It purports to operate across more than 50 countries, although most of its revenue remains in Europe (66%, in the year to 31 December 2018/FY18). It reported €871m in revenue and €117m in core earnings for FY18 — but both lines have been in contraction over the past few years. Management called the FY18 results evidence of the "need for a wide reorganisation of our production and operational capabilities towards significant cost reductions and operational efficiencies". Ostensibly, OTE's digital venture with Intralot would appear a fit with the business' focus on "synergies with local partners" and strategic emphasis on the "intelligent future of gambling".
OTE indicated that it has been planning an entrance into online betting since at least June 2018, when it tweaked its Articles of Incorporation to help prepare for the new venture. Local business news site Capital indicated the plan was now well advanced, reporting that the "initial planning has already been implemented in terms of technological infrastructure use and marketing".
The plan could be read as being Deutsche Telekom (DT)-influenced, given the Group's previous dalliances with digital gambling. In some ways reminiscent of OTE's venture, DT bought a 64% stake in sports betting player Deutsche Sportwetten during 2015, but closed an associated German service, called Tipp3.de, one year later, amid reports of back-end technology problems (Deutsche Telekomwatch, #35, #41, and #55).
OTE's decision to recruit a highly experienced sherpa like Intralot could reflect eagerness to avoid the IT issues that reportedly stymied Tipp3.de.