Senior figures named and recruitment drive underway at unit focused on single office, home office demographic.
Unit launched in 2021 to deliver tailored services to a growing micro‑business customer base.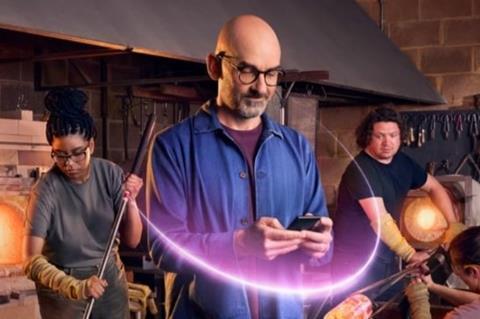 BT's recently‑launched SoHo unit is seeking growth opportunities in earnest with senior leadership bedded in and an ongoing recruitment drive.
Formally launched in June 2021, BT Enterprise's SoHo unit aims to exploit the trend of remote working that has exploded over the course of the coronavirus pandemic, leading to an uptick in the number of single office, home office (SoHo) workers.
Although details on the SoHo unit's financials remain scant at this early stage, it is said to have an annual contract value of more than £500m (€600m). The unit has started hiring for several senior roles in three teams under the SoHo banner: Channel; Commercial & Propositions; and Finance.
The Commercial & Propositions team is responsible for delivering a business plan and establishing a product and services portfolio for the SoHo unit, while the Channels team covers a reported 700,000 UK customers across "established and emerging channels", including desk, field, and indirect partner channels.
Among key appointments in recent months was that of Edward Bownass, formerly Vice‑President, Digital Transformation at BT Global, who was named SoHo Channel Management Director. He has since started hiring for a Senior Manager, Planning & Performance within the Channel Management function, a position described as a "key leadership role to drive performance across our multiple sales channels".
Caroline Southall is another recent newcomer, named Director of SoHo & Small‑ and Medium‑size Enterprise (SME) Desk Sales. The former Head of Regional Sales, Desk at Vodafone Business is well‑versed in UK telco, having been at Telefónica UK in an SME sales role prior to Vodafone.
The pair joined a handful of others who have been assigned SoHo roles in recent months. Among them are:
Mari Jones, former Head of UK Retail Commercial Operations, was appointed Director of Emerging Channels, SoHo.
Haider Khan, who pivoted from a Consumer role to become Director, SoHo Solutions & Enterprise Customer Experience.
Laura Pocock, who was named Human Resources Director at BT Enterprise with a remit covering Resourcing, SME, and SoHo functions.
Micro‑businesses making waves
BT Enterprise's SoHo unit is headed by Managing Director of SoHo & Marketing Chris Sims, reporting to Enterprise Chief Executive Rob Shuter. Shuter hived off the SoHo segment from the broader SME division in June 2021 in an effort to better tailor services to business with five employees or less, and instil a more disciplined approach to segmentation for SoHo customers who fall somewhere between traditional 'consumer' and 'enterprise' groupings.
Speaking to BTwatch in mid‑2021, Sims cited Office for National Statistics figures that indicate more than 95% (5.7 million) of the UK's private sector companies employ less than nine people. He noted that this provides an expectation of growth in the SoHo market, "and we want to be riding the crest of that wave" (BTwatch, #325).
Rivals in the mix
BT's SoHo interest coincides with that of its rivals. Vodafone Business launched its SoHo‑focused team in 2020 and has since been running a recruitment campaign of its own. CEO Nick Read has repeatedly flagged plans to focus on the SoHo market in the UK and elsewhere in the operator's European footprint, saying in 2020 that "big commercial initiatives" were in the works. In a similar vein to that of Shuter, Read laid out an ambition to "decouple" the SoHo market from the consumer market to better serve specific needs (Vodafonewatch, #183, #194, and #195). In late‑2021, Vodafone Business launched a SoHo‑specific Business Pro product in the UK, with the proposition described as a core element of the Group's 2025 growth strategy which places emphasis on service provision for SME and SoHo customers (Vodafonewatch, #201). It seeks to rival BT's Halo for Business mobile broadband product, launched in the same year (BTwatch, #321 and #325).
Virgin Media O2, the recently‑forged joint venture between Telefónica UK and Virgin Media, is also setting its sights on the market. VM O2 Chairman and Liberty Global CEO Mike Fries said that the operator holds "only about 10% share of the SoHo space, but growing fast". VM O2 went on to introduce its first converged product for consumers and SoHo clients in October 2021 with the launch of Volt (Telefónicawatch, #156 and #159).
BT Enterprise divisional make-up

Division
Leadership
Market focus
Source: BT.

SoHo

Chris Sims, MD of SoHo & Marketing

Businesses with 0–5 employees.

SME

Pete Oliver, MD of SME

Companies with 6–249 employees.

Corporate & Public Sector

Dean Terry, MD of Corporate & Public Sector

Enterprises with 250+ employees.
Includes BT Ireland and Emergency Services Network.

Wholesale

Alex Tempest, MD of Wholesale & Ventures

Fixed‑line operators, mobile network operators, and MVNOs.

Division X

TBC

Solution selling, services for key verticals (health and transport and logistics), and focused investments.
Includes Media & Broadcast, Redcare, and Street & Directory Solutions.
Division X also on the move
Division X was another unit launched in Shuter's inaugural year, with a focus on development and investment in future growth areas outside traditional connectivity services. Launched in October 2021, the unit is said to work closely with Chief Digital & Innovation Officer Harmeen Mehta's BT Digital domain to identify and explore potential "inorganic ventures", placing what Shuter described as "intelligent bets" on future revenue pools (BTwatch, #326, #329, and #330).
Although no one has been appointed to lead Division X as of yet, a number of senior appointments have been made at the unit:
James Brockbank was named HR Director, BT Wholesale & Division X, a slight tweak to his previous HR Director, Wholesale, Ventures, and Republic of Ireland brief.
Stephane Remy was appointed 5G Solutions Director at Division X, having joined from KDDI Europe where he led the Internet of Things portfolio.
Laura Shorters, former Finance Director for Enterprise Service, was named Division X Finance Director.


Joseph Purnell is a Staff Reporter for TelcoTitans, contributing telecoms news analysis since 2019 as part of the TelcoTitans Editorial team.